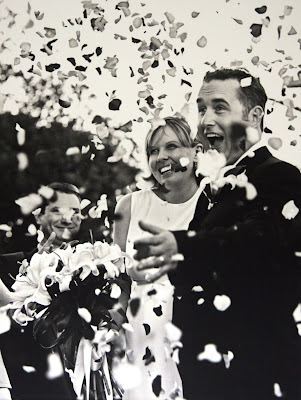 Italian for 'with you I will go'.....
9 years ago today I married my darling husband and it was THE best wedding I've ever been to (and that's a lot!) and I love him more today than ever xx
Happy anniversary DD !
I'd love to scan these in properly but alas time is not on my side today - so I've just snapped some pics hanging on the walls and even in frames...so the quality is very poor I'm afraid.
BUT the magic of that afternoon on a beach near Byron Bay is still there!!